HAF-F2F team member
On February 27th, two of the High Atlas Foundation's team members, Mr. Moulay Hassan Aladlouni, Country Director of the Farmer-to-Farmer program, and Fatima Zahra Laaribi, Administrative Support and Finance, Farmer-to-Farmer program attended the USAID Implementing Partners Meeting organized by USAID/ Morocco.
The meeting took place at Sofitel in Rabat Salle ALBA MAXIMA – Mezzanine level from 9:00 a.m. to 1:00 p.m., starting with a speech by the USAID/Morocco Mission Director followed by presentations by new implementing partners. The first such presentation was about a higher education partnership between Morocco and the U.S. state of Arizona, and this was followed by another presentation by a Kenyan woman from a nonprofit organization called Give Directly that lets donors send money directly to the world's poorest. They believe people living in poverty deserve the dignity to choose for themselves how best to improve their lives, and cash enables that choice. The third presentation was by sInteractive Digital Center.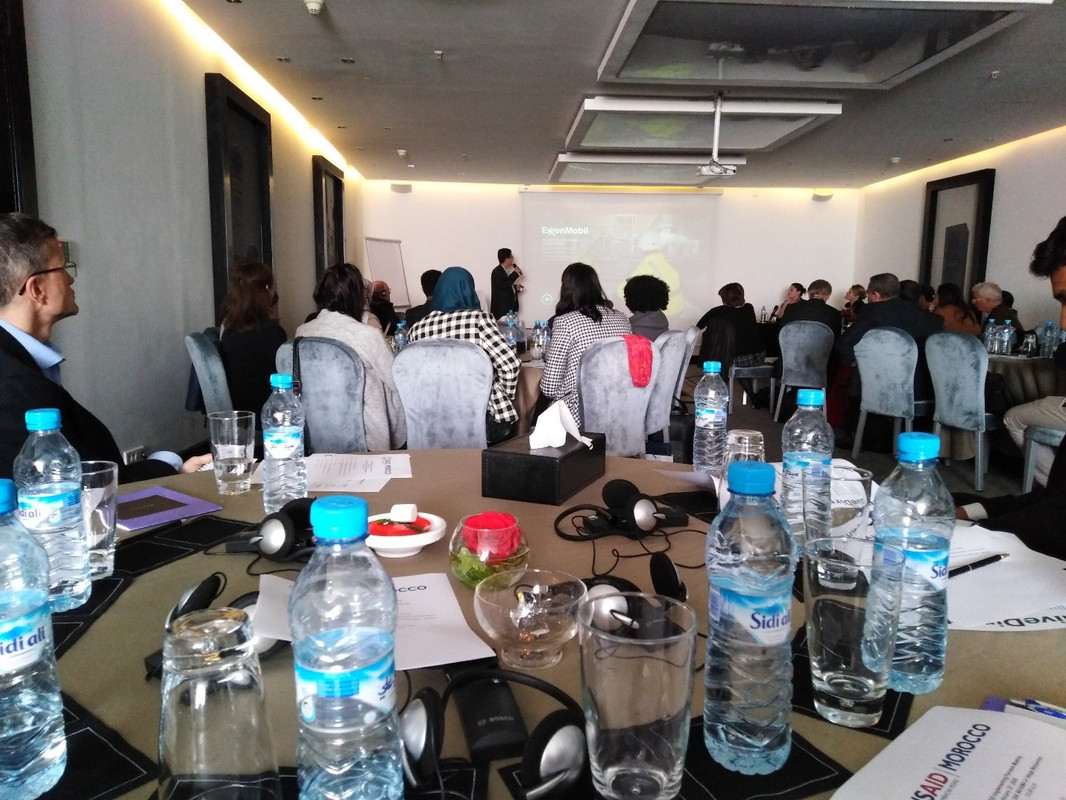 Seventy persons from different regions of Morocco attended this meeting. Each partner was given the opportunity to talk about successful assignments and the tangible impact of the project that is funded by USAID. The meeting ended with a presentation by Mrs. Monica about USAID's Private Sector Engagement Policy, issued by the agency in December 2018, and rooted in a collaboration with the private sector for greater scale, sustainability and effectiveness. Policy administrator Mark Green called on USAID staff to embrace market-based approaches, citing private enterprise as one of the most powerful forces for lifting and strengthening a community and accelerating countries toward self-reliance.